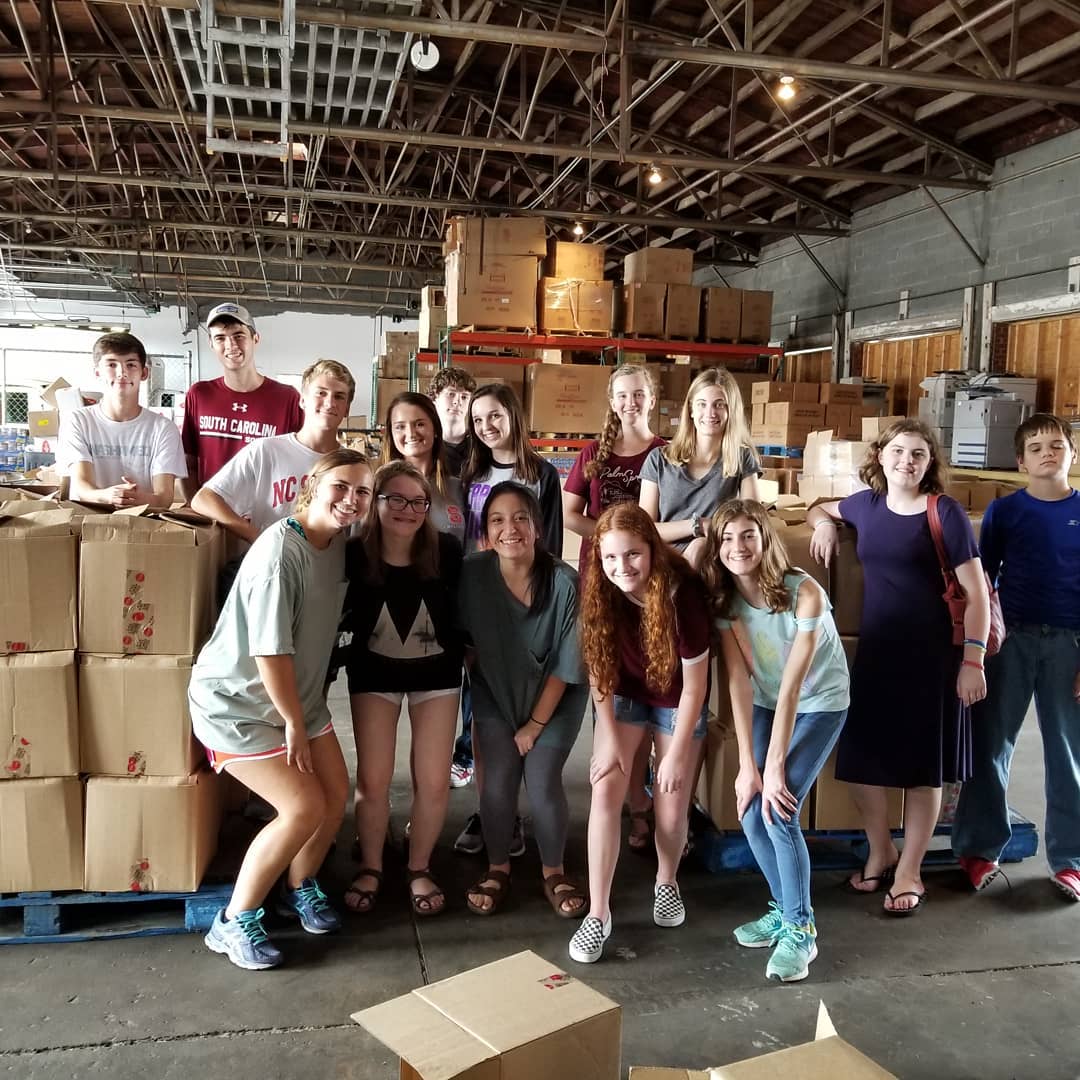 Our congregation strives to be missional in nature, loving and serving others both within our local community and around the world. If you are interested in participating or have any questions about missions at First Baptist, please email the church office.
Regular Mission Projects at FBC
Food Drive and Food Pantry
We regularly collect canned goods to give to our mission partners, the Robeson County Church and Community Center and Lumberton Christian Care.
Community Cafe
On the third Saturday of each month, we host Community Cafe, where we provide a hot meal for anyone in the community who needs it. This ministry is in partnership with Lumberton Christian Care and other local churches.
Operation Inasmuch
Once a year, we hold a one-day mission blitz where teams are sent out across the city to participate in a variety of mission projects, such as visiting nursing homes, building wheelchair ramps, filling meal packages, splitting firewood to heat homes, raking yards, and roofing houses. All ages and abilities are invited to participate in this effort to be the hands and feet of Christ in the Lumberton area.
Baptist Women on Mission
A mission group for all women, meeting on the first Monday each month at 11:45 a.m. in the church activities building. A Dutch luncheon is served (often followed by an engaging speaker)–no reservations required. The group regularly participates in mission projects and has several Bible study groups that meet on a monthly basis.
Youth Doing Missions
On Wednesday nights, our youth participate in hands-on mission projects in and around the city.  They often help with projects for local agencies (e.g. LCC, RCCCC, the Humane Society), visit nursing homes, or do yardwork for senior adults.
Children's Mission Education
Throughout the year, our children participate in various hands-on mission projects, as well as lessons about missionaries currently serving across the globe.
Mission Partners
We partner with many organizations both locally and across the globe. Click here for more on these organizations.