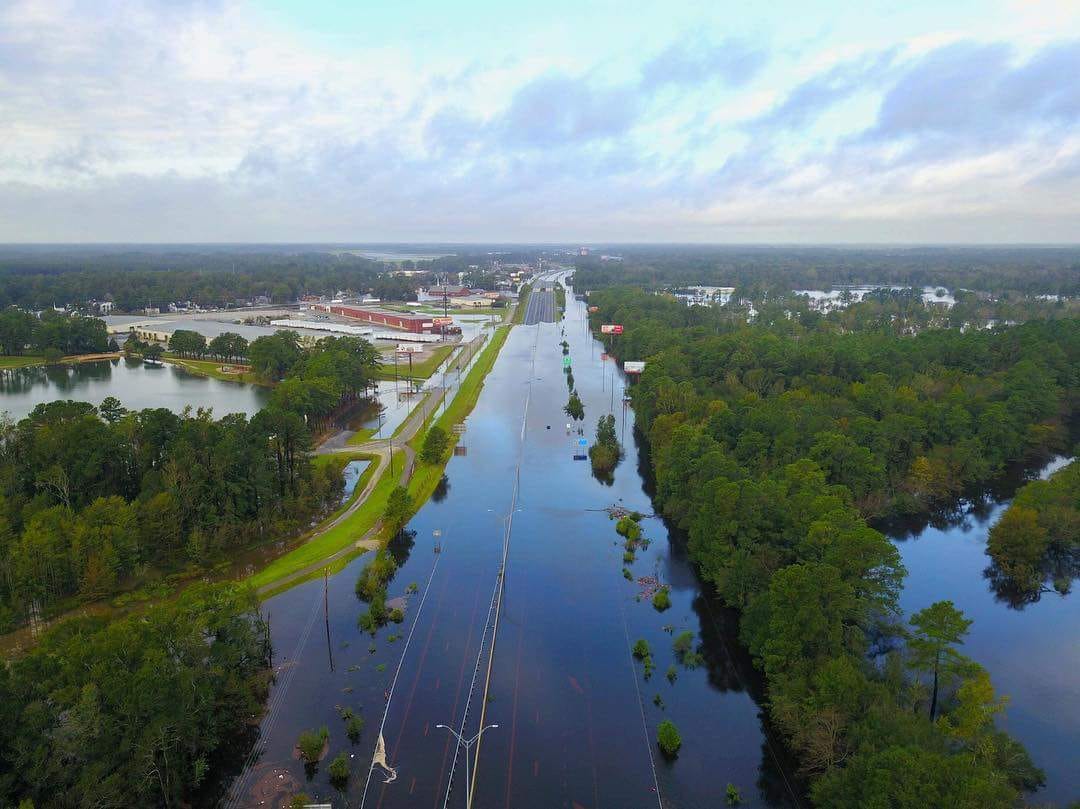 On September 15-16, 2018, Hurricane Florence had a devastating effect on southeastern North Carolina, including Robeson County and the city of Lumberton. This event was particularly devastating to our community, as we are still recovering from Hurricane Matthew which hit us two years ago. As our community is shifting to recovery and rebuilding, we as a congregation hope to work with and support the agencies in our area who will be leading that effort.
For those wishing to help from afar, here are several ways you can help:
Monetary Donations
Donations may be sent to First Baptist Church for hurricane relief. Gifts may be mailed (606 N Walnut St., Lumberton, NC, 28358) or donated online via our secure giving portal (please indicate that gifts are for disaster relief). 100% of funds given will be used in partnership with local agencies providing help to those affected by this storm.
We also recommend giving to the CBFNC Diaster Relief fund. 100% of funds given will be used on the ground by trusted partners working in our region.
Gift Cards
Gift cards in small amounts ($10, $20, $25) can be used to help a family buy groceries or gas, as well as help provide some stimulation for our local economy. Recommended stores are Walmart, Food Lion, and Lowes Foods. Gift cards may be mailed (606 N Walnut St., Lumberton, NC, 28358). Please indicate the amount on each card.
Physical Donations
Both the city and the county are organizing distribution centers for donated materials. Please take all donated materials to 2300 N Cedar Street; call 910-258-6954 for more information. A list of needed items can be found here. Please, do not donate any used clothing.
Work Crews
As rebuilding efforts begin, Lumberton will need volunteers to help! While we as a congregation are not able to host any mission teams at this time, we recommend connecting with Baptists on Mission to coordinate a project in our area for your group.
Prayer
Pray for those displaced and affected by the storm, for those working to serve the community, and for those in leadership making decisions.
Thank you to all who have offered their support in so many different ways!