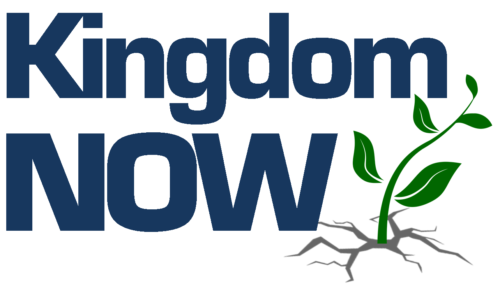 For the 2018-2019 school year, First Baptist is adopting a church-wide emphasis: Kingdom Now. As we as a church and as individuals reflect on how God has called us to seek the Kingdom around us, we will be celebrating stories of ways that members of our FBC Family of Faith are doing Kingdom work right here in Lumberton and Robeson County.
Written by: Doug Reedy
Our community is reeling after a second devastating hurricane and flood in less than two years.  To those of you who have lost your homes and/or businesses for a second time, there are no words.  We cannot imagine how you feel, but we do wish there was some way to fix it.
One of the most difficult issues we all face before, during, and after these events is the feeling of helplessness.  We prepared a little better for Florence than Matthew, but no one was fully prepared.  We were helpless to speed the storm up as it crawled excruciatingly slowly through our area.  We as individuals, as churches, and as a community can't easily fix the pain of the aftermath.
The only anecdote for hopelessness is of course hope.  Our hope is of course in Jesus Christ, but we are the hands and feet of Christ on earth.  We are to feed the hungry and heal the brokenhearted.
There are many heroes in the community, but forgive me for taking a moment to brag on our youth, the teenagers of First Baptist Church of Lumberton.  They spent all of last week and the previous Saturday moving water logged furniture, appliances, rugs, and baseboards.  They have removed limbs, carried logs, and raked yards.  They have cleaned and prepared an unused church hallway, complete with welcome signs and decorations, for another local Baptist church's youth group to have a home.  Several of them are the same youth who two years ago unloaded and distributed supplies for two straight weeks after Hurricane Matthew.
In short, they have provided hope.  They could have spent the week watching Netflix, obsessing over their social media accounts, partying, playing video games, or doing whatever our generations accuse them of spending their time on.  Instead, they spent it helping others to the tune of over 400 hours combined.
For their efforts, they received multiple mosquito and fire ant bites, ruined shoes, blisters, sore arms and legs, and that undeniable smell of floodwaters etched into their memories.  They put up with a cranky old youth leader telling them to hurry up and work harder.  They arrived prepared to do one job, and then were thrown into another.  Although they did receive some thank yous and lunches, they did this primarily because it was simply the right thing to do.
There is one more thing they received, and perhaps it's most important.  Working hard for others, especially in times of crisis, often results in something often undervalued.  A good night's sleep!
Their parents are and should be proud of the young men and women they are raising.  Forgive me in advance, but I may not react graciously to anyone downing them or their generation in any way any time soon.  I'm proud of these youth and believe they compare to any others quite favorably.  I thank God every day I'm blessed to work with them as they build God's Kingdom here and now.