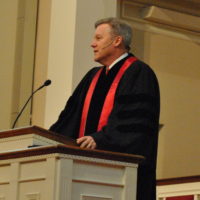 Once I have preached a sermon, I usually start thinking about the next one fairly soon. This week has been a little different, however. I have been thinking about this past Sunday's sermon over the week and imagining what a "spiritual house of living stones" (1 Peter 2:5) looks like in the world today. Peter's metaphor of the church conjures an image of individuals who give themselves to being built into a people who are doing the work of God in the world. For this to happen, Peter says we must come to him and let God use us for God's purposes. So, each of us has a decision to make. Will we give ourselves to God? Will we let God use us? Will we allow ourselves to be mortared to one another in Christian love to build a spiritual house?
You m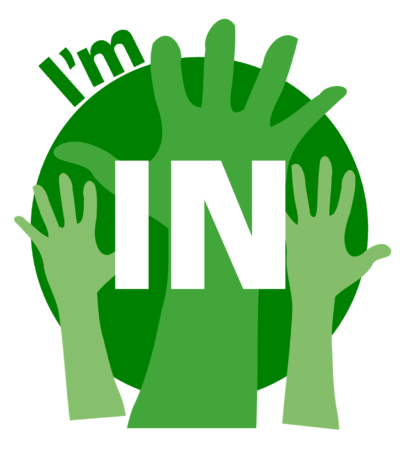 ust decide for yourself, but I'm In! I'm in to letting God use me to make First Baptist Church a spiritual house that is proclaiming the might acts of him who called us out of darkness and into his marvelous light (1 Peter 2:9). I'm in, and I am making a commitment to increasing my prayers, financial giving, and service, and over the next few weeks, I will be inviting you to commit to join me. You will receive a letter and an I'm In! card this week week asking you to commit to increasing your prayers for, financial gifts to, and service at First Baptist. Your I'm In! card is an important opportunity to make a statement to God, yourself, and your family of faith that you believe in what God is doing in the life of our church.
I believe in our church with all of my heart. We have been through a few challenges over the past few months, but our love for God and one another is strong, and we are committed to being a church in which every living soul can know and share the love of Jesus. I believe in who we are, and I believe in who we can be. We can have a great future. We can do great work for the kingdom. We can witness mighty acts of God, and we will as we give more of our time, talents, and money. Please take time to pray over the next few days and weeks and listen for how God wants to use what he has given you to grow the ministry of the church.
Peace, David