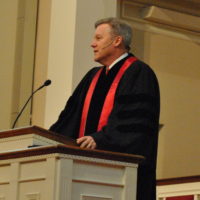 Discern. Discern. Discern. If there is a theme to my work in spiritual guidance, it is to discern.  Discernment is our hearing and knowing God's call in our lives.  It is far more than knowing what we should do or what path to take.  To discern is to listen through the distractions in our lives and to receive the healing, blessing and invitation that is the abundant life.  
As I discern today, I want to thank you for the tremendous opportunity you have given me to participate in the Shalem Institute's Spiritual Direction Program.  I participated in the second (and final) residency two weeks ago and was overwhelmed by the wisdom shared in the classes, the richness of the fellowship of the faculty and associates and, most especially, the attentiveness of the Holy Spirit.  I have a lot of work to do to complete the Spiritual Guidance program (reading, writing and giving and receiving "direction") but I have already been blessed beyond my highest hopes for the program.  Thank you for encouraging me in this work and for the time to attend the residencies and complete the assignments.
I am a better Christian and minister because of the Shalem program and I look forward to sharing the fruit with you.  The best way I know to do so is to dedicate myself to helping us discern God's presence in our fellowship.  Our lives are full.  Whether we work, are in school or are retired, we typically have something to do, somewhere to go or someone to see every day.  Much of what we busy ourselves with is good, but it can be better if we go with an abiding awareness of God's presence.  We don't just check in with God when we read a morning or evening devotion or when we attend church on Sunday.  God is always with us and God is inviting us to periodically be still and know (Ps.46:10) so that we may be fully alive as we go about our days. If you would like to know more about Spiritual Guidance or would just like to talk sometime about your life with God, I'd love to have a conversation.
Peace, David