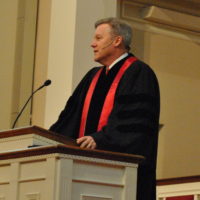 I view stories of natural disasters differently now than I did a year ago. Once you have been through an experience you have a deeper understanding and greater compassion for those who are going through it now. Our community is by no means recovered from Hurricane Matthew, but the pictures and stories coming from southeast Texas this week have stirred us all. The flooding associated with Hurricane Harvey has exceeded what we experienced with Matthew, but we know something of what the folks in Houston and the surrounding area are going through. We also know some about what lies ahead. Shared experience grows deeper compassion, but what does deeper compassion do?
There is no question that we need to do something to help Texas. Once again, I realize that many of our Lumberton neighbors need help. I assure you that we continue to offer assistance as we are able. Still, we need to do something to help the victims of Hurricane Harvey. One of you (a FBCL church member) called me early this week and mentioned that Lumberton, Texas is a few miles east of Houston. He asked if we could connect with them somehow. I think this is a fabulous idea and I have made an initial attempt to contact First Baptist Church of Lumberton, Texas. At the time of this writing, I have not received a response, but I will continue to reach out to the church and inquire of their condition and how we might be able to help.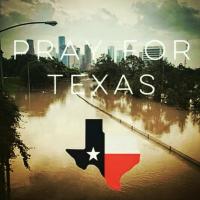 I believe that we have two valuable resources to offer those affected by the storm at this time. First, we must pray. We must pray for their safety and a hasty resolution to the flooding. We will pray for the leadership and recovery workers as they work tirelessly to restore order. We must also pray for the residents of the affected communities. You remember how "anxious" we all were last year in the days following the flood. Let's pray for peaceful minds and patient hearts as folks live into a "new normal."
Our second resource is our financial gifts. In my experience from last year, money was the best means in which we were helped and able to help. The loads of diapers, cleaning supplies, hygiene items, etc. were useful, but the money we received was the most valuable resource. The folks in Texas will know what they need better than we, so a monetary gift is the best way for us to help.
I will let you know once I make contact with FBCL, Texas or another church or agency through whom we can send our donations. Until then, pray for our friends in Texas. We know what they are going through right now and we know that need our prayers.
Peace, David