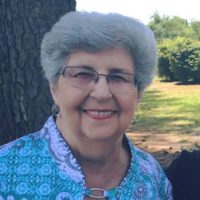 When I say "I'm In!" at First Baptist Church, there are many reasons why.  First, I want to do my part in praying at least one hour a week for our church.  Prayer is important to me as a Christian because it is a way I can enjoy fellowship with God each day, knowing that He hears my prayers.  There are so many needs:  we have many friends, members and others who are sick or in nursing facilities, missionaries here in our state and around the world who depend on our prayers, a community recovering from a terrible hurricane, and dedicated ministers who need to be lifted up daily in prayer.  Prayer support is especially important as I think of the many lost souls here in Lumberton and around the world.  So, "I'm In!" for praying.
Then,  "I'm In!" by committing to give more than my tithe to support the church so that our staff can minister and do the work they are called to do and so that our congregation can move forward with the work God has called us to do.  I give so that mission work here in Lumberton and around the world will continue.  I also give because it is an act of worship to sacrificially give so that others will be blessed.
Finally, "I'm In!" because I want to serve God by serving others.  Right now I am serving my husband by staying with him each day and fulfilling our vows of "in sickness and in health."  It is my privilege to visit others at Glen Flora and to send cards in times of bereavement, sickness and celebration.  "I'm In!" because I love to study God's Word each day as I prepare to teach on Sunday and as I prepare mission programs for the Glen Flora Circle. I am committed to serving as God calls me and in whatever circumstances life brings.
Let's all join together and be a part of "I'm In!"   There is still hope for God's church because Christ died for it and we need to continually grow in loving Him and each other.