I'm in.  That is a simple statement to make but please allow me to unpack what that means.  This is my church family.
Acknowledging reality is important.  This is a church family that is currently facing some financial difficulties.  Some of our older family members have gone on to be with the Lord over the past few years.  Lumberton hasn't thrived economically of late.  Not everyone here interprets all scriptural passages the same way as everyone else and we are all at individual places on our spiritual journeys.  And of course, we were hit with a 100 year flood.
Yet there are other realities we may need to remind ourselves of at this time:
We are a church family that provides a church home, love, fellowship, and a Christian education to 80 or so the most pure and loving human beings around: our Friends of Jesus class.  We provide them not only with a Sunday School class, but parties and events that give them something to look forward to.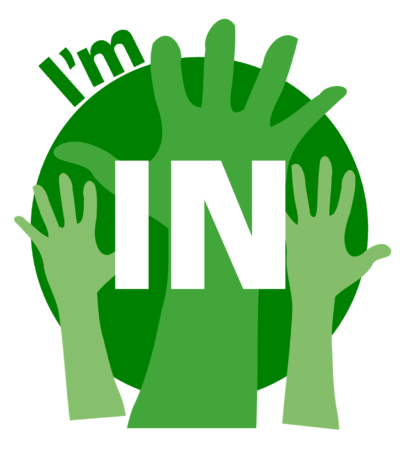 We are a church family that rallied together after Hurricane Matthew.  Our members populated shelters with volunteers, helped with rescues, and did a million things throughout our community.  We made calls and pleaded with churches and organizations outside our community and they responded.  Here at FBC, we came together and fought back the tide of despair by unloading, organizing, and getting those supplies in the hands of folks who needed them (DSS recipients, people at the shelters, other organizations, people right off the street, and more).  We learned what to do on the fly.  We disagreed on methods at times but we all rolled up our sleeves and worked together because we were motived to do what Christ would do…to alleviate suffering.  We hosted Christian Aid Ministries and many other Christian groups who have come to help.  We gave away well over $100,000 of specially donated funds by way of $2,000 grants to get people back on their feet.  We aren't done yet.  We are still hosting relief teams and will be joining with other area churches to co-host a youth mission trip to our area to continue.
We are a church family that gathers with other churches to worship God.  We are a church that gathers with other churches for Operation Inasmuch and to take our turn each month serving the hungry of our town with Community Café.  We are a church family that provides 50 or so children from our community each year with a Christmas experience that they would never have without us.
We are a church family that appreciates the wisdom of our elders and the prayers of those who can no longer physically attend.  We thrive on the spirit and knowledge of our retired senior adults who give so much of themselves.  We provide trips and activities of a wide variety because we love our seniors.
We are a church family that welcomes families.  We are a church family that attracts a diverse group of youth who either have no church home, aren't welcome in theirs, come from churches with no youth program, or enjoy being a part of multiple youth groups.  They join with the youth we have that were brought up as children here, loved from the beginning, and led by theologically trained and developmentally educated ministers, forming a family within our extended church family.  We are a church that partners with our young adults so that they know they are still loved and cared for as they leave for college, leave for the military, or stay right here to begin their adult lives.  From cradle to grave, we offer something for everyone to be a part of.
We are a church family that enjoys our traditions and tries new things.  We provide a variety of worship styles.  We are so far from perfect but our doors are open and we welcome all.
If this church and these things matter to you, I hope you are "in" as well.  If we are all serving and loving God, through this church, with all we have, the future is bright in so many ways.  Please take the time to fill out an I'm in! card to pledge your support for FBC's role in God's kingdom.
We serve a God who can move mountains.  Giving more prayer, offerings, and time will always be rewarded at least spiritually, but most likely in other ways as well.  We can do this!  I'm in!
Peace, Doug