A few weeks ago, I had the honor of sitting on a friend's ordination council. As she shared her story and her background with the council, particularly her fondness for the church that raised her, she made the statement that "at church I was nurtured and loved; therefore, I knew I was nurtured and loved by God." The care, affirmation, and love that she received as a child in church had profoundly shaped her and empowered her and is now shaping her ministry as she seeks to help others know of God's love for them.
In reflecting on that part of her story, I was struck by how simple and yet profound that statement was. That concept is the core of how I try to relate to our littlest ones at FBC in order to help them feel safe and loved at church and to associate those feelings with God.
The interesting thing is that nurture and care don't require flashy programming or dramatic displays. Rather, they look like a million little moments. My friend knew that she was loved because people in that congregation were committed to be present and to help her learn and grow. Commitment from her church family…that was what gave her the opportunity to learn about and accept God's love for her.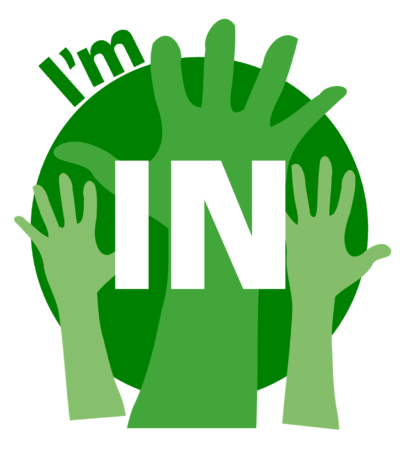 I believe that First Baptist Church is also a place of deep love and has the potential to have the same profound effect on both those within our walls and those in the community. Already, I see the fruit of that love and commitment in a million little moments that happen every day. I see it in the toddler in the nursery who is already caring for her peers and making sure each one is included. I see it in the preschooler who now confidently walks into his Sunday School class, a scenario that used to spark tears. I see it in the elementary schooler whose face lights up when she talks about the joy she feels when she gets to lead in worship. I see it in the middle schoolers who sing like angels in their choir. I see the fruit of that commitment in the teenager who chooses to take time out of her busy week to serve her community on Wednesday nights. I see it in the college student who still calls First Baptist Church of Lumberton his home church with a sense of pride in his voice. I see it in the young mom who steps in to help make sure all the children are fed on Wednesday night when a fellow mom is running late. I see it in the recent retiree who says "yes" to a new way to serve in the church. I see it in the nursing home resident who knits hats and scarves for others.
It's because of all these things and more that I'm in. I believe that First Baptist Church is a place that nurtures and loves and empowers people of all ages to follow Christ in big and small ways, and I don't think our work is done. There are many more people to love and to serve and so many possibilities about ways we can minister to and with them, if we are willing to commit to being a part of the next chapter of ministry through First Baptist. The church needs us, God needs us, and our community needs us!
Saying "I'm in" is also a personal statement that acknowledges that my commitment matters. So, I'm committing to give more, to serve more, and to pray more because I believe in this church and I believe in the God that has called us together. Your commitment matters, too. Please prayerfully consider how God may be calling you to say, "I'm in!"
-Erin