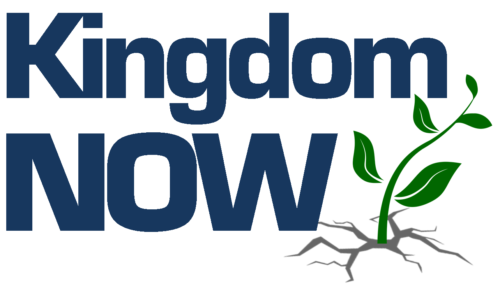 For the 2018-2019 school year, First Baptist is adopting a church-wide emphasis: Kingdom Now. As we as a church and as individuals reflect on how God has called us to seek the Kingdom around us, we will be celebrating stories of ways that members of our FBC Family of Faith are doing Kingdom work right here in Lumberton and Robeson County.
It started with a Facebook post: "Want to sponsor a student?" Kim Gore, Summer Pittman, Sharon Prevatte, and many other Robeson County teachers put a simple request on Facebook, asking for prayer partners to pray for one of their students and provide a book and encouraging note to give them on the first day of school.
The response was almost immediate. People commented, requesting a number (to maintain privacy, children's names are not shared) and committing to pray for that student for the year. Summer had enough commitments for her kindergarten class at Tanglewood Elementary within an hour of her post. "It was so good to see our community come together to support our students," she shared, "not only in my class, but in classes across the country. I loved seeing the posts fill up my newsfeed."
For Sharon, a second grade teacher at Rowland-Norment Elementary, an added joy was the variety of friends that committed to pray for her students. She said that one friend "who used to always help in schools but cannot help any longer due to health issues stated that this was a way in which she could definitely help.  She not only gave me her favorite book for a student, but loaded me up with school supplies (which I didn't expect) to give to students at the beginning of the year and throughout the year as needed."
On the first day of school, the children received their books and notes, and the happiness they felt was immediate. All of the children were excited about their gifts. "I wish you could have seen their eyes," Sharon said.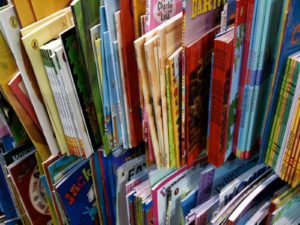 The impact has lasted beyond the first day, though. Many of the children still treasure their gifts they received. "One girl keeps her note with her all the time in the little envelope," shared Kim, a second grade teacher at Tanglewood Elementary. "She is very protective of it. Another child will not take their book home. They want it to always be in their cubby at school."
As the year goes on, all prayer partners have committed to pray for the entire year for their student. Sharon plans "to let all of [her] friends know the gender of their student and a prayer request for that student." While she can't share many specifics, letting prayer partners know to pray about a child's family member, home life, or emotional/behavioral needs will help them continue to feel connected to their assigned student.
All three are hopeful for how this program will continue to encourage their students. Summer thinks that, "this year will be different than others because so many kids will be lifted up in prayer, some that, sadly, may have never been prayed for before this."
For Kim, she has two hopes for the lasting impact of this program: "First of all, that my students will feel the joy that reading books can bring and secondly, that they will have a sense of peace knowing someone, other than me, is thinking about them throughout the year."
Encouraging literacy, praying for students, and supporting our teachers: three simple ways to help make God's Kingdom shine a little brighter in Robeson County.