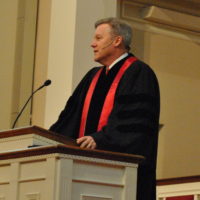 Lent begins next week and I am hopeful. I am hopeful that we will dedicate ourselves to reflection and prayer.  I am hopeful we will listen as the Holy Spirit speaks to us and I am hopeful that we will respond to the Spirit.  I am hopeful that we will confront the fears, resentments and prejudices that cripple faith.  Most importantly, I am hopeful that we will encounter the grace of God.  Grace is much more than forgiveness and the promise of salvation.  All that we receive from God is grace, including the strength to become more devoted and courageous followers of Christ.
Lent is a forty-day season of reflection preceding Easter.   As Christians, we pray every day, but our prayers have a more introspective nuance during Lent.  We invite the Holy Spirit to reveal our sins to us and we seek to receive and share God's mercy.
Prayer is the principle discipline of Lent, but many people incorporate fasting into their experience.  Fasting is a challenging and rewarding discipline, but we must remember that fasting is used to identify and break the grip of a habit or attitude on our lives.  We do not fast to strengthen our self-will or to lose weight.  We fast to lessen our love for a food or hobby, etc. and to strengthen our love for Christ.  In my fasting I give the energy I usually give to eating desserts or watching a specific television program to prayer, service or some other pursuit that strengthens my relationship with God.
The irony of the dates of Lent this year is that Ash Wednesday, the first day of the season, is on Valentine's Day.  We typically mark Valentines by sharing cards and candies with hearts, but we will gather next Wednesday to receive the symbol of ultimate love, the cross.  A second irony is that Easter will be on April 1.  A sermon about an empty tomb on April Fool's Day just about writes itself, doesn't it?  I hope you will join us for these services, but also remember that we will have worship services with the other churches in the downtown area each Wednesday during Lent.  The thirty-minute services begin at noon and are followed by a lunch.  We will host this service on March 7.
Lastly, I want to make an offer.  Perhaps you would like to have a conversation during this Lenten season about your spiritual life.  Perhaps you have questions about prayer or a specific bible passage or maybe you are wrestling with an important decision.  If you'd like to talk, I'd love to listen.  Call me and we will schedule a conversation.
-David