On the eve of embarking on the Growing Young conference, I must admit being torn between optimism and skepticism.  In times like these my tendency is toward optimism as long as it is backed by prayer.  I am grateful for the opportunity to share my hopes and concerns with you.
I am optimistic that we will continue to have a vibrant, active youth group just as we have always had.  I worry about our ability to consistently appeal to young adults in their 20s.  That is of course why we are attending the Growing Young seminar.  The pool of educated young professionals in Lumberton is quite shallow to begin with.  Unless the economy improves, many former FBC youth will continue to find jobs elsewhere in the country, but some do return out of a love for their hometown.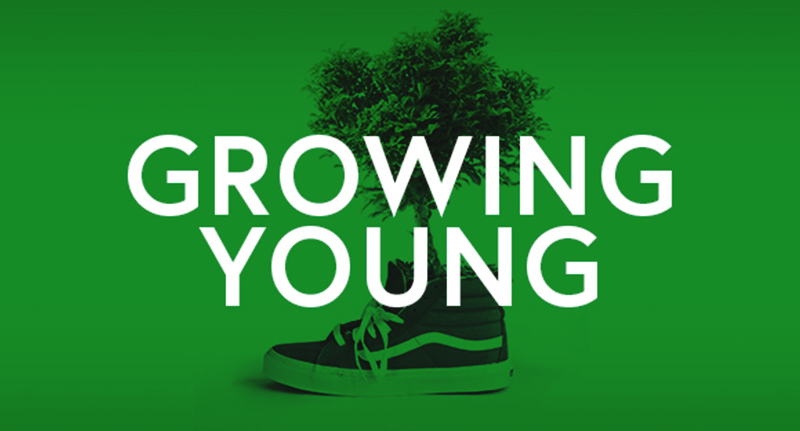 Our current youth group shows more interest in our worship services (at least the early service), but it is hard to grow past a certain point with young people when they are asked to give up the one day they would have to take a sabbath.  Still, they are more willing to pray and read scripture in services than they ever have been, and we are more likely to call upon them now than in the past.  Our current college students seem open to participating when home, but only with your encouragement.
At this seminar, I am sure we will learn some practical steps toward becoming a church that is attractive to young adults.  My worry is in the execution.  We already have difficulty finding prayer partners for our college students for example, and this is a drop in the bucket of what we will need to do as a congregation to be successful.  We also need young people in serious leadership roles, and they need older mentors beyond paid staff and youth volunteers.  That takes willingness and effort from all.
As I shared with many of you in my last sermon, I am encouraged by the overwhelming positive impression our youth and former youth have of FBC.  Although there were complaints about the amount of bickering or lack of warmth, all of our youth and former youth spoke glowingly when asked about the opportunities we have provided them to serve others.  Serving others is what we are known for, and that is not only a great building block, it is a wonderful reason for optimism about our future!
Doug